agile.delivery 2016 MagenTys – Automation – BDD – DevOps
Thursday, 2 June 2016 from 09:00 to 17:00 (BST)
[notification type="alert-danger" close="false" ]Make a comment "I want 50% discount" here or on our facebook page to get discount voucher code[/notification]
Event Details
Introducing 'agile delivery'. The flagship event of 2016 for tech and business focusing on Agile, Automation, Behavioural Driven Development (BDD) and DevOps for Retail, Finance, Government and Digital sectors.
On the 2nd June, listen to industry leaders discuss experience, trends and the future as well as get hands-on with workshops and demos.
Not just for techies…
Head over to Agile Delivery to check out the topics and our partners!
Our speakers for the day are:
Stephen Williams: VP of Engineering at Ticketmaster
Talk – Culture before tooling or does tooling foster culture?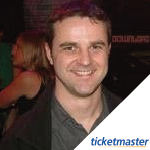 Meri Williams – Head of Technology at M&S + Founder & CTO at ChromeRose
Talk – People management in an agile setting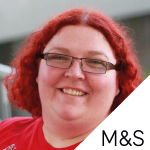 Juan Delgado: Tech Lead at UsTwo
Talk – Product vs Craft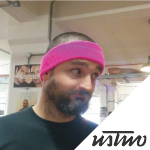 Kostas Mamalis: Principal Consultant at MagenTys
Workshop – Collaboration, hands on BDD for product owners, devs and testers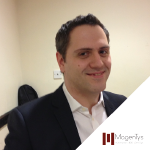 Matt Robbins: Principal Developer In Test at The BBC
Workshop – Zero to Tested with Docker and Ruby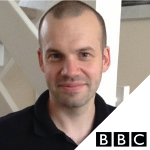 Carl Bruiners: Head of Online Services at Dunelm
Talk – Agile Tranformation for CIOs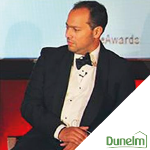 Hurry now and get your Early Bird tickets now before they run out!
Attendee List
Chief Architect, Companies House


---
Functional Architect, Companies House


---
Automated Test Architect, Companies House


---
Test Manager / Project Manager, Altius IT Consultants Ltd / The White Company


---
Test Consultant, Sedgwick Testing Ltd


---
Senior QA, Financial Times


---
Senior QA, Bookatable.co.uk


---
Digital Account Manager, Gravity Global


---
Head of Digital, Gravity Global


---
Head of IT Services & Operations, National Theatre


---
Digital Innovation Lead, Argos


---
CTO, The Cambridge Satchel Company


---
Senior Delivery Manager, We Are Friday


---
Technical Director, We Are Friday


---
Delivery Manager, We Are Friday


---
Applications Manager, The White Company


---
IT Director, rascal systems


---
Regulatory Dev Lead, Morgan Stanley


---
DSL Dev Lead, Morgan Stanley


---
Finance QA Lead, Morgan Stanley


---
Finance QA manager, Morgan Stanley


---
Principal Consultant , MagenTys


---
Principal Developer In Test, BBC


---
VP of Engineering, Ticketmaster


---
Commercial Director, MagenTys


---
Head of IT Services, Companies House


---
Head of Product, Companies House


---
Head of Development, Companies House


---
Test Automation Architect, Barclays